Federal & Defense Engagement Contracts
Zigabyte is the premier choice for Information Technology Services, safeguarded by the latest proven cutting-edge cybersecurity protections. Your main focus should be your project – not the coordination or integration of IT. Our experienced, cleared staff will devise and implement customized solutions to your IT concerns.
Contract Vehicles
Zigabyte Corporation may be engaged under the following Government Contract Vehicles and NAICS Classification Codes.

Air Force SBEAS

GSA Schedule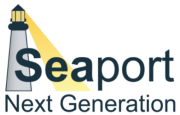 Navy Seaport NxG
NAICS Classification Codes
The North American Industry Classification System (NAICS) is the standard used by Federal statistical agencies to classify businesses.